Design Services
With our services, we utilize and include a professional designer. It is important that we work with people that are passionate about their work as well as ensuring the clients needs are first.
Greg did a wonderful job updating our basement. He is an outstanding communicator, problem solver offering great suggestions and ideas. I appreciated his attention to detail and his commitment to doing the job on budget and to the highest standard of quality.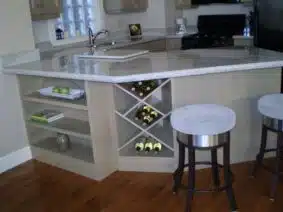 PATRICIA DEROOSE INTERIORS
We have partnered up with Patricia Deroose from PATRICIA DEROOSE INTERIORS, and haven't looked back since.
PATRICIA DEROOSE INTERIORS, specializing in both renovation and new build Interior Design and Decorating projects of all types and sizes in Calgary Alberta, Patricia DeRoose Interiors is able to transform spaces using a very personal layering approach that takes into account your specific tastes, ideas, and lifestyle.
With a passion for assisting our clients in creating a space they love, we will take the time to understand you and your project…we ask, listen, and then we create to transform your space into something extraordinary.
From choosing paint colors, to furniture and material finish selections, to blue print space planning, you will experience true professionalism and unmatched creativity from Patricia DeRoose Interiors.

Lifestyle Renovations
Calgary, Alberta, Canada
Phone: 825-425-1367
Email: admin@lifestylereno.com
Web: www.lifestylereno.com
CONTACT US FOR YOUR QUOTE